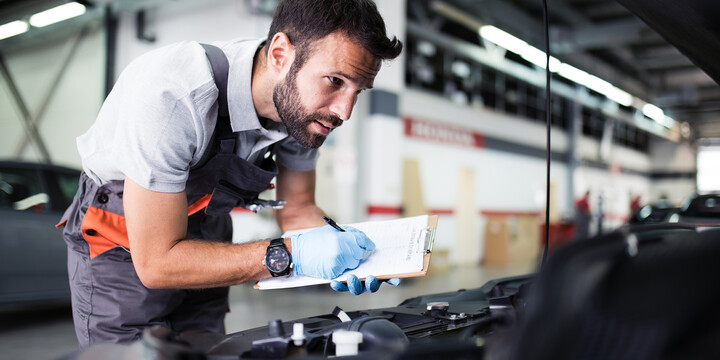 red flags for used car buyers
red flags for used car buyers
Whether you are buying your first car or your tenth, you should always keep an eye out for any potential red flags. Some are more obvious than others like any visible damage or misalignment of panels, mismatched paintwork is a good indicator that the vehicle has had some work carried out on it. Less visible are things like incomplete paperwork such as service or MOT history. Even the price can be an indicator if its too good to be true then it usually is!
Some red flags are obvious and others less so, and in this article, we will showcase some of them so you can buy with peace of mind.
When buying a car, what 3 things should you consider?
When you first start looking to buy a car, three of the things to consider are cost, quality, and reliability. Each of these elements is important and you should think carefully about each before parting with your money.
Cost: You will most likely have a budget in mind when you start shopping around, and it is important to stick to it where possible. Always try to negotiate a deal you may be able to bring a more expensive model back down into your budget if you do. Think of the cost of ownership as well - the sticker price might be attractive but think of how the overall cost of fuel, repairs, maintenance, and insurance.
Quality: This is very important as the higher the general overall quality of the car, the less time you are likely to have to spend on maintenance. Other things to consider are whether it is a well-known brand, has it got a good previous service history provided by a recognised manufacturer dealership, is it durable enough for your lifestyle?
Reliability: It's a good idea to check ratings and reviews of a particular make or model when you start searching in order to avoid buying a car that is known to need regular maintenance. Does it have an extensive MOT and service history that throws up the same issues over and over again?
How many miles should I look for when buying a used car?
Mileage can often be a good indication of how a car has been used by previous owners. The mileage will usually be higher the older the car. An average mileage count per year should be between 10 and 12,000, higher than this is usually considered to be high mileage. It is also worth knowing that, with proper maintenance and care, a modern car has a life expectancy of up to around 200,000 miles.
What should I look for when test driving a new car?
A test drive is not just a chance to see whether you like driving the car, it's also the perfect chance to try and spot any potential problems. Make sure you check the engine and oil level before you set off (this could indicate whether the car needs a service), and check the rearview mirror for excessive exhaust smoke.
Be mindful of the steering - are there any noises when turning the steering wheel and does the car remain straight on a level stretch of road. Also, check the brakes work as they're supposed to, and listen out for any vibrations or odd sounds. Don't forget to check the clutch and all the gears to make sure they change smoothly as well.
It is also a good idea to check with your insurance policy to confirm whether you are insured to drive another car, otherwise, you can usually arrange temporary cover for your test drive.
Are used car inspections worth it?
Yes!!! Used car inspections carried out by a qualified professional are a good way to get a detailed overview of your potential new car. They can cost as much as £200 t and, although a reputable company will give the car a proper look over it is a lot of money to pay on top of the price of the car so should be borne in mind if you are on a budget.
Another way to get peace of mind is to get a vehicle history check from mycarcheck.com. For a small cost, you will be able to get a detailed fact sheet that gives you all the information you need to make an informed decision and buy with confidence.
How do you know if you are buying a good used car?
This is where a vehicle check is invaluable. A good used car should have a clear MOT and service history, will have no history of being written-off or stolen, and won't have outstanding finance.
Alongside detailed visual checks and a test drive, a comprehensive vehicle check from us is a great way to gather all the necessary information so you can make the right choice before parting with your cash.
Don't wait - get a vehicle check today!
thinking about buying your next vehicle?
search
It's never easy choosing your next car, a vehicle check can help you be confident you're making the right choice. We help take the stress out of making that key car buying decision by providing you with the critical information you need.
check
So which vehicle check is right for you? For your initial research the free Factsheet check is ideal. The Basic check is perfect for your shortlist and most importantly, before you buy, get a Comprehensive vehicle check to be completely car confident.
drive
We tell you important information such as if the car is recorded as being stolen, written off, has a loan outstanding on it, and much more. All based on the latest information we've received from trusted sources like the Police, DVLA, MIAFTR and finance firms.