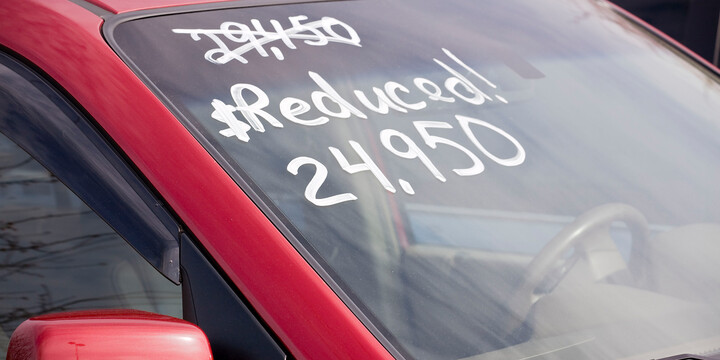 used car buying checklist
used car buying checklist
Buying a used car can be a lengthy process, particularly if you have little experience. From the vehicle's history to elements like mileage, fuel economy, and safety, you need to know you are purchasing a car that will suit your needs and budget, without compromising on the important things. In this guide, we'll provide a simple and straightforward checklist of questions and considerations to think of before making that all-important purchase.
What should I check before buying a used car?
There are a number of vital checks to carry out before you part with your money.
Vehicle History Check
Let's start with the most important: a vehicle history check. Assessing and investigating the car's history will tell you whether it has outstanding finance, has been written-off in the past, or has been recorded as stolen. The more comprehensive the check, the better.
Although your used car dealer is more than likely to have done their due diligence, there is always a risk of purchasing the car then later realising it has issues that could leave you out of pocket. For example, if the car you buy has been registered stolen, it may be taken away from you in order to conduct an investigation leaving you out of pocket and left without a vehicle.
V5C, VIN & Log Book Details
You can see details of a used car's previous owners by checking the V5C registration documents. The V5C document will also detail the VIN (vehicle identification number); it is imperative that VIN in the V5C matches the number that you can find in the car. You will be able to find it either at the bottom of the windscreen, driver's side door pillar, or under the bonnet. Make sure you check that all numbers match and do not look as though they have been tampered (i.e, overwritten or crossed out and rewritten) because this could be a sign that the vehicle may have been cloned.
Check for Clocking
Clocking is the process of rewinding the mileage counter to make it appear as though the car has done fewer miles, thereby allowing the dealer to charge more for it. If the mileage looks to be too low for the age of the car, the likelihood is that it has been clocked. You can confirm your suspicions by checking service history stamps, associated paperwork and other recorded mileages found in vehicle checks.
Proof of Prior Accidents
A cut and shut is a term used to describe a vehicle that has been welded together from one or more other cars. Although you'd like to believe that no one would do something so dangerous, it does happen, so it is wise to check for the signs. Mismatched paintwork, gaps between panels, or unusual welding can all be signs that the original car has been tampered with.
Even if the car appears to be in good condition, you should still check for substandard repairs. Check how the doors, hood, and trunk close smoothly and evenly. If the doors are misaligned, it may mean there has been accident damage that has not been repaired properly. If something doesn't look right, compare it with the same section on the other side of the car to see if it looks different. Check that the headlights do not have condensation under the glass as this might mean there is a crack or missing bulb cover that has not been replaced.
Safety and Security
When you buy a used car, you need to be sure you are purchasing one that has a history of being safe. You can conduct cursory checks when you first view the car, including the condition of the tyres, seatbelts, lights, windscreen wipers, and locks.
Some sellers may be trying to get rid of a vehicle before it's issues become serious enough to repair. For example, you will be able to spot whether the tyres have the right tread depth, but you might not be able to see internal issues like rusting or fluid leaks.
What are good questions to ask when buying a used car from a dealership?
Asking the right questions is vital if you want to get the most comprehensive view of the vehicle before you start the process of buying it. There might be information that isn't instinctively offered by the seller, in which case the right query could make all the difference. Some of the most important questions to ask include:
Can this car be legally sold?
If the car is not roadworthy or has been an insurance write-off, the dealer must tell you, or have it described as such in the advertisement. Some cars are sold purely for scrap or spare parts, in which case they must also make that clear to you.
Are you the registered keeper?
Sellers don't need to be the keeper as stated in the logbook as their job is simply to move the car on. If you are buying from a private dealer that is selling it on behalf of the registered owner you will need to be careful. They may not be able to provide all the necessary information about the vehicle and its history.
Do you have the logbook and relevant paperwork?
It is well worth a second guess if the seller cannot provide you with the vehicle's registration certificate in good condition. There are a couple of things to be wary of in terms of the V5C; if the document does not have the yellow section included then it may show that the car has been passed on to a dealer by the owner, meaning it is not a private sale. Similarly, if the seller only has the green slip for the car rather than the full document, it might mean they are pretending to be a private dealer so they do not need to comply with the Consumer Rights Act.
Is there unpaid finance on this car/has this car been written off in the past?
The answers to both these questions will tell you all you need to know about the safety and security of the car. If there has been damage sustained from an accident or through vandalism and cannot go back on the road, it will be recorded as a Category A or Category B vehicle which means it is a total loss.
Category S or N (previously classified as C and D before 2017) cars are cars that were previously written off but have been legally repaired to a roadworthy state. These types of vehicles can be quite well priced, but it is still important to be mindful of the safety of the car going forward. The V5C will state what category the car is classified as.
Does this car have a valid current MOT?
If the car you are looking at does not have a current MOT then you might want to question as to why this is. It might be because it is actually not roadworthy, so be careful. Bear in mind that cars fewer than three years old do not need MOTs (there are different for taxis and public service vehicles so be sure to check this).
Does this car still have a manufacturer warranty?
If there is a warranty in place from the manufacturer, this should be passed on to the new owner automatically. Be mindful that the private sellers are under no obligation to have a warranty in place, but it will make it safer in the long run. Make sure you check the fine print of your warranty as some are non-transferable.
How can I check the car's history for free?
There are a few good ways to check a car's history. At My Car Check we offer a free Factsheet check which will give you some clarity over the car's history. However, our comprehensive check will include whether it has outstanding finance, has been stolen, written-off, scrapped, or exported. You will also be able to see the full details of the vehicle as well as MOT status and a valuation.
How much should you haggle for a used car?
Some people find haggling to be somewhat of an ordeal, as there is a fine line between asking what you think is right and being seen as trying your luck by the seller. The first step when looking to compromise on price is to do your research. Having a good idea what a car is really worth before you step onto the forecourt is important, as having a set idea of what you want and what you wish to spend will help you stick to your guns.
Remember not to drop your guard too much as salespeople are very well-versed at creating a relaxing atmosphere for their customers. It might be nice to sit and chat, but keep your cards close to your chest and use your research to underpin what you are asking for.
A great way to have all your ducks in a row is to conduct a background check on your desired vehicle. This gives you the very best ammunition when it comes to debating price. You will be able to highlight any issues that you believe should affect the price; you'll also be able to find out whether haggling is even worth your time as the car might have issues that change your mind on purchasing entirely.
What should you check when picking up a used car?
It is often the case nowadays that cars are bought sight unseen. Although it might seem crazy to purchase such a high ticket item without seeing it first, the nature of online car selling businesses is such that you might find your dream car online at a forecourt 500 miles away. Be mindful of distance selling regulations, however, as these will signal whether a seller is safe. Before a dealer sells a car they must provide a number of details, such as the business name, the price of the vehicle including all taxes, conditions for deposits, delivery arrangements, how to update software etc. If there are details missing, think hard about whether you want to purchase.
If you do intend to buy a car online, you must check all the things we have mentioned above in order to be sure you are buying the car you're expecting. Locks and windows, tyres, VIN and V5C, mileage, and of course the history of the car are all vital if you are to be satisfied with your purchase.
You can find out more about distance selling regulations here: https://www.gov.uk/online-and-distance-selling-for-businesses
Are you buying a used car? Check the history of the vehicle with our free history check today and get peace of mind for your purchase.
thinking about buying your next vehicle?
search
It's never easy choosing your next car, a vehicle check can help you be confident you're making the right choice. We help take the stress out of making that key car buying decision by providing you with the critical information you need.
check
So which vehicle check is right for you? For your initial research the free Factsheet check is ideal. The Basic check is perfect for your shortlist and most importantly, before you buy, get a Comprehensive vehicle check to be completely car confident.
drive
We tell you important information such as if the car is recorded as being stolen, written off, has a loan outstanding on it, and much more. All based on the latest information we've received from trusted sources like the Police, DVLA, MIAFTR and finance firms.