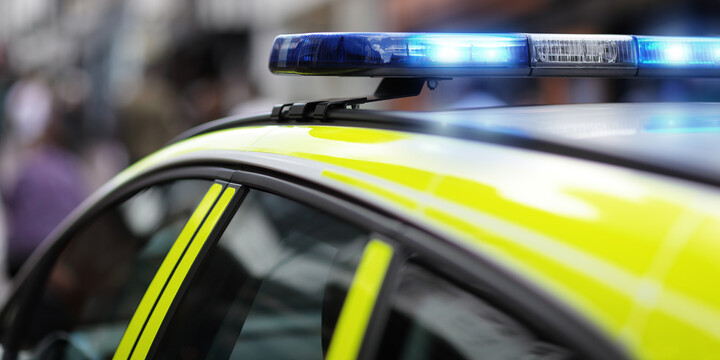 rules while driving
Owning and driving a car requires certain documentation and certification to ensure you stay on the correct side of the law. You need a vehicle registration certificate (known as a logbook or V5C), the car must have passed its MOT test each year to prove its road-worthiness (once it has reached three years old) and you must have paid the appropriate road fund (car tax). And any driver must also have the correct insurance for the particular type of vehicle use.
Much is held on-line which makes these things easy to manage. Remember, this also makes it simple for the police to check if a vehicle is not taxed or insured, especially with fixed and mobile Automatic Number Plate Recognition (ANPR) cameras.
Why is road tax required?
Vehicle Excise Duty or road tax is an annual tax on vehicle ownership (rather than road use as often thought). If you own a car and wish to drive it, you must pay this (although for some low-emission vehicles it is free).
Before 1st October 2014, a paper disc had to be displayed in each vehicle's windscreen to prove the tax had been paid. The paper tax disc is no longer used and information is freely available on-line at https://www.gov.uk/check-vehicle-tax.
VED can be paid annually, every six months or monthly by direct debit. In order to tax a vehicle, it must have a valid MOT test certificate to prove roadworthiness if it is older than three years. You can pay VED at certain post offices or on-line at https://www.gov.uk/vehicle-tax. Reminder letters are sent in the post to the registered keeper's address ahead of the renewal date.
If your car does not have a valid MOT test certificate or you plan not to drive it for a period of time, you can make a Statutory Off-Road Notification (SORN). This registers its continued ownership although the car must not be driven (or parked) on a public road until it is fully taxed again.
How much you will be taxed depends on the age of the vehicle:
New cars registered after 31st March 2017 require an initial payment for their first year, based on fuel type and CO2 emissions (using 13 separate bands). Subsequent years are taxed using fuel-type alone (although if the vehicle's list price is greater than £40,000, there is an additional premium for years two to five).
For cars registered between March 2001 and 31st March 2017, the tax rate is based on fuel type and CO2 emissions, again with 13 bands to categorise emission levels (although these are different bands to those for cars registered after 31st March 2017).
Cars registered prior to March 2001 are taxed based on engine size alone with a higher amount charged for vehicles whose engines are larger than 1,549cc in capacity.
Why you need an MOT
Once your car reaches three years old, the MOT test - to check its roadworthiness - must be conducted annually at an approved MOT test centre. This doesn't replace planned services and maintenance but does ensure your vehicle is safe to drive and that it is not polluting excessively. It is thorough and will highlight both failed items and aspects which will require attention soon.
You will be presented with a pass or fail certificate and MOT information is recorded on-line by the MOT tester.
What's checked in an MOT test?
This list isn't exhaustive but covers the main areas tested:
Lights, including the alignment of headlamps
Brakes, for both operation and condition including the hydraulic pipes and the parking brake
Condition and structure of the car, looking for corrosion, accident damage, leaks etc.
General items such as number plates, horn, mirrors, seatbelts
Tyres, wheels, hubs, wheel bearings, shock absorbers, suspension
Transmission parts, including engine mounts and the exhaust system
Emissions, including visual checks, carbon monoxide, hydrocarbons and lambda (air/fuel ratio)
What isn't tested?
The MOT test is quite thorough but there are still some aspects of a car which are not tested. The condition of the engine will not be checked and problems might only be highlighted if there are excessive emissions or something mechanically unsafe is spotted. Similarly, clutch and gearbox wear and tear will not be considered. Nor will the items such as the battery, heating and air conditioning be assessed.
What can I do to improve my car's chances of passing an MOT test?
Many cars fail on simple items which can be checked easily before the test. In fact they are things any car owner or driver should check regularly anyway. It will only take a couple of minutes but addressing any issue early could be the difference between driving away from the test centre with a pass, or needing to organise and pay for a retest. Here are our top tips:
Check all the bulbs work, including brake and fog lights, and even the small bulbs which illuminate the rear number plate.
Check your tyres have more than the legal minimum tread depth (1.6mm across the central three quarters of the tyre here in the UK, although we recommend changing tyres before they become this worn)
Ensure your number plates are clean, undamaged and that the font and character spacing is legal.
Ensure your windscreen view is clear. Damage larger than 10mm in diameter within the wiper sweep area (or 40mm anywhere on the screen) is a failure point. You should remove stickers and poorly positioned equipment such as portable satellite navigation screens. Your wipers must also be in good condition without damage to the fine rubber edges. You must also have sufficient washer fluid to test the mechanism.
The driver's seat must move forwards and backwards properly. All seatbelts should operate correctly: a sharp tug will show they lock up as they are supposed to under heavy braking.
The horn can be checked with a short press of the button.
Check the level of the oil, coolant and fuel. The MOT test centre will need your engine running so will not wish to run out of fuel or damage the engine; you may be refused a test if levels are too low.
What if my car fails its MOT test?
If your car fails its MOT, you can still drive it home or to a garage to have more minor faults fixed if its previous MOT certificate is still valid and the car is still roadworthy.
You will need to fix any faults and take it for a retest. If you return to the same test centre within 10 days, you should only be charged for a partial retest. If you take your car elsewhere or it is longer than 10 days, you will be charged for a full retest.
Can I drive my car without an MOT?
The simple answer is 'no' (and you are unlikely to be covered by your insurance if this is the case) but there are two exceptions.
You are allowed to drive to a test centre where you have a pre-booked appointment for the car to be tested or retested. You are also allowed to drive to a garage where any repairs will be done. In either case, you could be still fined if your car does not meet the minimum standards of roadworthiness.
Where can I check my car's MOT status and history?
Enter any vehicle registration at my car check and we will prove the information.
Why car insurance is required
To use, or even park your vehicle on the road, it must be insured. Basic third party insurance will provide compensation to other people disadvantaged in the event of an accident. Fully comprehensive insurance will also cover your own losses.
If your car is kept off the public highway and you declare it to be off road with a SORN (Statuary Off-Road Notification) rather than taxing it, you can decide whether or not to insure it. If you choose not to, remember it won't be covered for accidental damage, vandalism or theft.
It is essential you declare honestly the vehicle's use and your driving history to the insurance company; failure to do so may result in the policy being invalid. You will be asked for many details when you take out an insurance policy. These will ensure you are covered for the vehicle's intended use (for example driving when on company business or abroad). They also allow the insurance company to assess the level of risk (such as whether you live in an area with a high car crime rate). The driving experience and accident record of any drivers will be taken into account, as will factors such as the vehicle's annual mileage.
What can you do to minimise the cost of your car insurance?
Choose the right car. Cars carry an insurance rating based on many factors such as desirability (likelihood of being stolen), performance and cost of repair. The insurance bands range from 1 (cheapest) to 50 (most expensive). As a general rule, smaller, cheaper models with lower powered engines and basic trim levels will be cheaper to insure.
Increase the excess. This is the amount you volunteer to pay in the event of any claim. It means you carry more of the risk should you have an accident and therefore increasing it can reduce the annual premium. You need to ensure you can pay this amount should you need to claim.
Consider where the car is kept. If it can be garaged for example, rather than parked in the street, this means it will be less liable to vandalism or accidental damage.
Assess the vehicle's use. If your annual mileage has dropped, you no longer require the car for business use or there is a named driver who doesn't need to drive it, your insurance company may drop the premium. There is often an administration charge to change policy details mid-term so check before you go ahead or consider doing these at renewal time. Remember, if personal details do change, you must notify your insurance company anyway.
Think about the policy type. If your car is worth a significant amount of money, it makes sense to have fully comprehensive insurance. In fact, if it is on a finance scheme, it probably states in the small print that it must be comprehensively insured. If your car is worth just a few hundred pounds, consider whether just a third party policy would make better financial sense.
Consider the extras. There are numerous extra items which can be offered when you take out a policy, some of which you may not require. For example, do you need a hire car replacement if your car is damaged? Perhaps you have easy access to public transport.
Use on-line comparison sites. Whenever your car insurance is due for renewal, check with competitors to see if you are offered a lower rate. All terms and conditions differ slightly - so you will need to ensure any new policy meets your needs - but insurers often hike up their cost after the first year so it makes sense to shop around.
Pay up-front. If you pay for your insurance monthly by direct debit, this will usually cost more than paying all at once.
Why a vehicle registration is required
The main document which records a vehicle's details is the vehicle registration certificate. Sometimes referred to as the logbook or V5C, it shows the vehicle is registered with the Driver and Vehicle Licensing Agency (DVLA), has key information about the vehicle and records the vehicle's keeper.
Note, we use the word 'keeper' rather than 'owner'. The V5C does not actually prove ownership and there are some common situations where the keeper and owner may differ.
If you have a car through a finance scheme, the logbook owner will be different depending on the type of scheme:
Hire Purchase (HP): the vehicle will be registered to the person who has taken out the finance. Personal Contract Purchase (PCP): the vehicle is registered with the person who has taken out the purchase plan. Personal Contract Hire (PCH): the vehicle is registered to the finance company. It is important you ensure the details on the V5C are correct and updated promptly if you change address for example. If your logbook is missing, you can request a replacement from the DVLA.
When transferring a vehicle to a new owner (whether this is a dealer, private buyer or scrapyard at the end of a car's life) remember there are sections of the V5C document both you and the new owner must fill in and send to the DVLA to inform them of the new details.
thinking about buying your next vehicle?
search
It's never easy choosing your next car, a vehicle check can help you be confident you're making the right choice. We help take the stress out of making that key car buying decision by providing you with the critical information you need.
check
So which vehicle check is right for you? For your initial research the free Factsheet check is ideal. The Basic check is perfect for your shortlist and most importantly, before you buy, get a Comprehensive vehicle check to be completely car confident.
drive
We tell you important information such as if the car is recorded as being stolen, written off, has a loan outstanding on it, and much more. All based on the latest information we've received from trusted sources like the Police, DVLA, MIAFTR and finance firms.