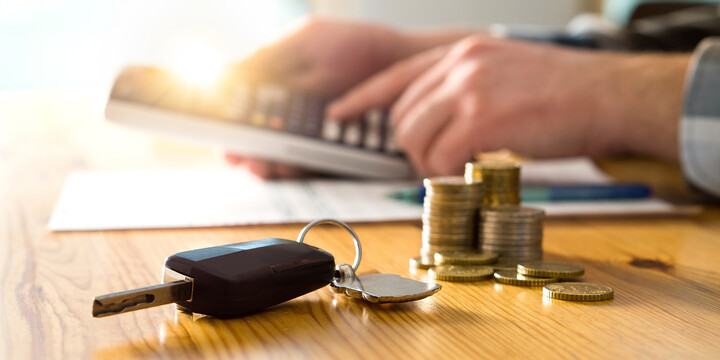 average insurance premiums hit two year low
average insurance premiums hit two year low
UK

c

ar insurance

premiums increased slightly in Q4 2018
According to the AA British Insurance Premium Index, the average cost of comprehensive annual car insurance was £609 in Q4 2018, up 2.7% on the previous quarter, but down 5.9% over the last 12 months.
Younger drivers paid much more, an average of £1,316. The AA's director of insurance, Janet Connor, said: "This is the first spike in car insurance premiums since the beginning of 2017.
Insurers are under pressure from the increasing cost of crash repairs thanks to the growing complexity of modern cars.
We have long called for new drivers to be exempt from paying Insurance Premium Tax (IPT) if they use telematics or 'black box' insurance."
A story in the Daily Express explained how a fraudulent claim worth £6,000 was prevented using telematics:
A Renault Clio driver was shocked when the owner of the other vehicle in a minor collision made a whiplash claim against her. The black box data showed that the incident occurred at under 5mph.

Martyne Miller, associate director of Coverbox said: "The data was able to successfully refute a substantial claim, saving both the motorist and the insurer money."
New figures from comparethemarket.com confirm the marginal rise in Q4 2018, but put the average higher, at £744.

Dan Hutson, head of motor insurance at comparethemarket.com, said: "Prices have fallen slightly over the past 12 months, but drivers are still paying hundreds of pounds more than they were three or even five years ago."
Aside from being a major outlay, a survey of 2,000 members by consumer champion Which? has revealed a worrying lack of understanding about insurance.
Which?'s money editor, Jenny Ross, said: "The complex language, exemptions and loopholes can trip up even the savviest customer."
On the other hand, GoCompare has highlighted common 'white lies' used by motorists to get cheaper cover, including regarding their occupation, previous claims and convictions.
It says insurers detected 449,000 suspected dishonest applications last year.
UK average insurance premium hits two-year low
The average cost of motor insurance in the UK fell to £466 in the first quarter of 2019, its lowest level for two years, according to the Association of British Insurers (ABI).
The £15 drop on the previous three months is the fourth consecutive quarterly year-on-year decrease. It also represents the largest quarterly decrease since 2013.
However, it is worth bearing in mind that figures for March can be skewed by the first new registration plate of the year. Brand new buyers are typically older and more experienced therefore considered lower risk.
Mark Shepherd, head of general insurance policy at the ABI, said: "The falling cost of motor insurance is great news for motorists after several years of rising premiums. As the industry promised, motorists are now beginning to see the benefits of the personal injury reforms recently enacted."
The Civil Liability Act, which changes the way whiplash claims are calculated, passed in December 2018. Although it won't be implemented until April 2020, there's been an immediate impact.
According to the latest Premium Drivers Report from Comparethemarket.com, premiums have fallen on average by £100 as a result.
Its data also highlights some stark regional differences, with drivers in London now paying an average £1,102, ahead of the North West (£839) and the West Midlands (£823). Drivers in the South West paid the least, an average £557, ahead of Scotland (£581) and Wales (£637).
Dan Hutson, head of motor insurance at Comparethemarket.com, said: "These figures are further evidence of the huge disparity in the cost of living for people in urban areas versus rural."
As detailed in our Car insurance types explained article: "If the vehicle is kept in an area with a higher crime rate (typically closer to a city centre), the driver has a history of claiming for accidents, or even if a driver is deemed to have a higher risk profession, these factors will all increase the premium."
To make better-used car choices, start with a free vehicle check from mycarcheck.com – helping used buyers be car confident since 2005.
For more information and useful tips on the various types of motor insurance, please visit our insurance guide.
Insurance premiums falling but many left out-of-pocket after

a non-fault crash
The average cost of comprehensive car insurance is now £752 in the UK, according to Confused.com's Car Insurance Price Index.
The data, compiled in association with Willis Towers Watson, and based on almost six million customer quotes per quarter, shows that prices have dropped 11% from a peak of £847 in summer 2017.
Steve Fletcher, head of data insight at Confused, said: "While prices are continuing to drop, they are doing so at a much slower rate than the last quarter. This suggests a correcting of the steep increases we saw last year."

The only region where motorists didn't enjoy a decrease was the Scottish Highlands, where costs increased by 1% over the last three months.
Drivers in St Albans, Hertfordshire, benefitted from one of the largest drops of 7.8% to an average £738, while East London remains the most expensive area, with motorists paying an average £1,345.
The cheapest places for motor insurance include Dorchester, in Dorset, and Llandrindod Wells, in Wales, where drivers now pay an average £522.
It isn't all good news though. According to the RAC, more than a third of motorists are left out-of-pocket following a crash that wasn't their fault. 36% of over 2,000 drivers surveyed said they had lost out financially following an accident. 21% of these had to pay their excess, while 8% had to fork out for travel expenses, such as a hire car.

The average amount paid to cover a policy excess in a non-fault insurance claim was £215, but only 60% of those surveyed had legal expenses insurance to cover uninsured losses.
Paul Evans, general manager of RAC Legal Services, pointed out: "Legal Care Plus provides financial help to pay for a solicitor if policyholders face prosecution for a motoring offence they want to contest and covers legal expenses for disputes that may arise after buying or selling a car."
thinking about buying your next vehicle?
search
It's never easy choosing your next car, a vehicle check can help you be confident you're making the right choice. We help take the stress out of making that key car buying decision by providing you with the critical information you need.
check
So which vehicle check is right for you? For your initial research the free Factsheet check is ideal. The Basic check is perfect for your shortlist and most importantly, before you buy, get a Comprehensive vehicle check to be completely car confident.
drive
We tell you important information such as if the car is recorded as being stolen, written off, has a loan outstanding on it, and much more. All based on the latest information we've received from trusted sources like the Police, DVLA, MIAFTR and finance firms.