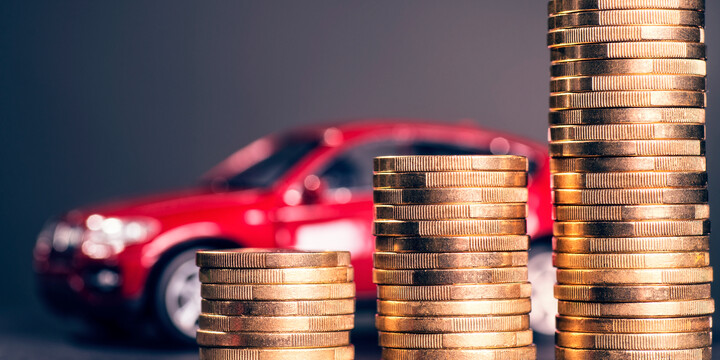 how to reduce your car insurance premium
how to reduce your car insurance premium
Car insurance premiums are calculated using a number of factors including the value, make, model and age of the car, where it is kept overnight, driving experience and no claims bonus. The way in which the car is used can also have an impact as can the number of miles the car will be used in a year. There are a number of steps you can take to help reduce the cost of your premium, which we'll look at below. It is important to ensure that information provided at the time of obtaining a quote for your insurance is accurate and truthful otherwise there could be serious consequences should the need to make a claim arise.
What makes car insurance expensive?
Car insurance can be expensive for a number of reasons. The calculation is generally based on the likely costs of a claim so for example if you have a high-value car the costs of repair following an accident are likely to be higher than a less expensive model so you will pay more for your insurance. Similarly, if the owner keeps the vehicle in a high-risk area, generally inner city, this will increase the premium. The level of cover that you chose will also affect the premium charged. The highest level of cover is Comprehensive which gives a wide range of cover as standard, next is Third Party Fire and Theft which provides less coverage than Comprehensive normally with regard to accident damage to your vehicle. A third cheaper option is Third Party only which is the minimum level of insurance coverage required by law in the UK. It is not generally wide-ranging enough to protect you and other road users from certain situations.
The nature of car insurance is that you hope you will not need to make a claim, the benefits of having adequate cover should an incident occur often outweigh the initial costs.
What is the best day to buy car insurance?
The day you choose to purchase your insurance can also contribute to the overall price. It is recommended to renew your insurance 21 days before the start date. Arranging cover too late or too early will increase the price, but ensure you shop around to find the best deal before you commit.
How can I negotiate lower car insurance?
The simple answer is shop around!
There are many ways to do this. A lot of people these days use an insurance aggregator where they can log into one site and see a range of quotations and cover options which can be shaped to meet your individual needs. There are also insurers who offer services directly to the consumer which cuts out the middleman and can reduce costs. If you are with a broker currently and your policy is due for renewal it is worth giving them a call as often they will have deals to be able to secure a renewal.
If you have a more specialist vehicle it is worth seeking out insurance through a broker that deals with these. These can again be found online or in any appropriate trade press publication.
Other things that you can consider that may be taken into account when calculating an insurance premium are improving the security of your vehicle, attending an advanced driving course or installing a driving tracker system known as a black box which would allow your insurer to track your driving behaviour. The black box records data about your driving which will be used by your broker/insurers to adjust your premium based on these behaviours.
Other things to consider?
One of the important factors in determining the price of insurance is surprisingly the vehicle itself!
When making a purchase decision if you are concerned about the cost of insurance then generally the less powerful and less expensive the car the cheaper it will be to insure, this won't be your overriding deciding factor but should be borne in mind if you are working to a budget.
Another way to keep the price down is to consider the level of cover you require. Comprehensive cover may give you added peace of mind but is the most expensive level of cover. If you have a lower value vehicle you may want to consider taking a lower level of cover, which will reduce the costs. You should also consider arranging insurance in plenty of time, particularly your renewal, as prices do change throughout the month.
How can I get discounts on car insurance?
There are a few different schemes that provide discounts to certain groups. You can take an extended practical driving course called Pass Plus, which may enable you to get a discount on your car insurance upon completion. Certain occupations also qualify for discounts with a number of insurers so it pays to shop around to see if your occupation qualifies.
thinking about buying your next vehicle?
search
It's never easy choosing your next car, a vehicle check can help you be confident you're making the right choice. We help take the stress out of making that key car buying decision by providing you with the critical information you need.
check
So which vehicle check is right for you? For your initial research the free Factsheet check is ideal. The Basic check is perfect for your shortlist and most importantly, before you buy, get a Comprehensive vehicle check to be completely car confident.
drive
We tell you important information such as if the car is recorded as being stolen, written off, has a loan outstanding on it, and much more. All based on the latest information we've received from trusted sources like the Police, DVLA, MIAFTR and finance firms.