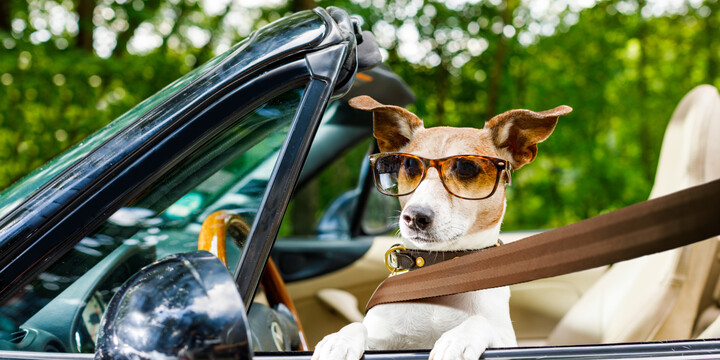 how is car safety measured & is yours up to scratch
how is car safety measured & is yours up to scratch
When looking for a new car, how safe it is should be one of your primary concerns. Crash test ratings and general car safety scores are vital bits of information that can help you make the right choice when it comes to buying.
In this article, we will discuss how car safety is measured and how you can find out whether your car is up to scratch.
how is car safety measured?
In the UK and Europe, Euro NCAP is an independent body that establishes the safety of vehicles by putting them through rigorous crash tests. Their performance in these tests will then be graded and the information made available to the public.
Set up in 1997, Euro NCAP - which stands for New Car Assessment Programme - ratings have become the industry norm, meaning that any vehicle that has a high rating performs well in a crash. The organisation works by buying cars anonymously before subjecting them to the same crash situation to see how they fare.
what is the best crash test rating?
The top crash test rating from Euro NCAP is 5, and most new cars released in Europe and the UK aim to meet this rating before being available to buy. The organisation is ever-evolving, and the tests are updated and amended to make sure that every car is tested using the most robust criteria.
Whilst the top level is 5, there is also a dual-rating system which grades car safety based on standard and non-standard safety features. For example, the first dual rating was for the Suzuki Baleno, which was rated 3-star for the standard safety equipment and a second 4-star rating for the additional safety pack which was an optional extra.
what does a 5-star crash rating mean?
Euro NCAP's tests are aimed at representing simplified versions of real-life crash/accident scenarios so as to adequately showcase the car's performance in this situation. A 5-star rating proves that the car did well in the test, but the rating is also influenced by a vehicle's safety equipment and whether it is readily available to all potential customers across Europe.
Although it is not a legal requirement for cars to undergo a Euro NCAP test, they have become a standard in the industry and a car that meets the bare minimum in terms of legal obligations to safety would almost certainly not receive any stars at all. This would not mean that the car is fundamentally unsafe, just that there are competitors that had a better rating.
is a 4-star rating good?
The Euro NCAP 4-star rating means the car has "good overall performance in crash protection and all around; additional crash avoidance technology may be present". In general, 4 and 5 star ratings are the ones you should think about, and anything below that is average at best.
which is the safest car in a crash test?
In terms of the safest cars on the market right now, the data separates them into best in class. So let's take a look at the frontrunners for best in class of 2019:
Large Family Car: Tesla Model 3 - 5*
Large Family Car: BMW 3 Series - 5*
Large Off-Road: Tesla Model X - 5*
Small Family Car: Mercedes-Benz CLA - 5*
Small Off-Road/MPV: Subaru Forester - 5*
Supermini: Renault Clio - 5*
Supermini: Audi A1 - 5*
Hybrid & Electric: Tesla Model 3 - 5*
The above safety ratings are taken from 2019. In terms of the highest rated cars of 2020 so far, both the Volkswagen ID.3 and the Toyota Yaris have been rated 5-star.
Looking to find out the history of a used car? From written-off status to service history, we've got the answers. Get a history check from mycarcheck today!
thinking about buying your next vehicle?
search
It's never easy choosing your next car, a vehicle check can help you be confident you're making the right choice. We help take the stress out of making that key car buying decision by providing you with the critical information you need.
check
So which vehicle check is right for you? For your initial research the free Factsheet check is ideal. The Basic check is perfect for your shortlist and most importantly, before you buy, get a Comprehensive vehicle check to be completely car confident.
drive
We tell you important information such as if the car is recorded as being stolen, written off, has a loan outstanding on it, and much more. All based on the latest information we've received from trusted sources like the Police, DVLA, MIAFTR and finance firms.