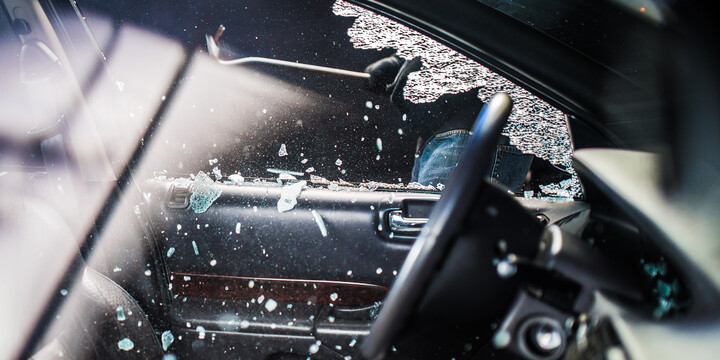 different types of car insurance
different types of car insurance
There are various levels and types of insurance which will cost different amounts based on the cover provided.
All car drivers are legally required to have insurance which, as a minimum, will provide compensation to other people disadvantaged in the event of an accident. There are various levels and types of insurance which will cost different amounts based on the cover provided. Broadly, 'third party' refers to a basic policy which will only ensure other people are recompensed for their losses; 'fully comprehensive' will also cover your own vehicle.
How much you pay each year - the premium - is based around risk. This is calculated using many factors concerning the car, those who drive it and the type of use the car will have.
So if the vehicle is kept in an area with a higher crime rate (typically closer to a city centre), the driver has a history of claiming for accidents, theft or criminal damage or even if a driver is deemed to have a higher risk profession, these factors will all increase the premium. Younger drivers with less experience are famously charged more for their insurance due to their higher likelihood of making a claim.
Of course insurance costs are also calculated taking the particular vehicle into consideration. Most people will appreciate that high performance and expensive models will cost more to insure based on both perceived risk and desirability for theft. But other aspects come into play too, for example how easy and costly it is to repair a car with even minor damage. For every new vehicle, an industry group agrees a specific rating which is used to help calculate the insurance premium, with groups starting at 1 for the lowest insurance cost to 50 at the top end.
The other key aspect which can affect the premiums of an insurance policy is the excess. This is the amount you agree to pay toward any repair in the event of a claim (be it your fault or not). In general, the larger the excess you agree to pay towards any claim, the lower the premium.
When you take out an insurance policy, the contract is based on you telling truth about all factors relating to the car, its usage and those who drive it. This includes any modifications to the car and certain specified health conditions of drivers. After a claim, if the insurance company finds you have omitted to provide accurate or full details, they may not pay up which could leave you facing a significant bill.
Remember, it is a crime to drive without valid insurance and the police use automatic number plate recognition (ANPR) systems which read the registration plates of cars and check to see if they are properly insured.
What is Fully Comprehensive Car Insurance?
Fully comprehensive car insurance not only covers third parties (any other vehicle, property or person apart from yourself) in an accident. It is also there to cover your own vehicle if it is damaged, whether or not as a result of an accident.
A fully comprehensive policy should cover theft, fire and vandalism. It might also cover natural disasters (such as a bad storm) or a civil disturbance (for example a riot) where your car is damaged. However, all policies differ slightly and the importance of needing to read the small print is rarely more critical than with insurance cover.
With any comprehensive policy, there will be always be a number of exclusions, some of which are generally standard across the industry and others which are unique to each specific insurance company. These exclusions will range from mechanical failures to theft of the car if the keys are left in it.
For most people, the value of the car makes it worthwhile insuring it fully comprehensively. And if you have a car on a finance deal such as PCP, it will probably be stipulated that you must take out fully comprehensive cover (if it is not already bundled-in as part of the package).
What is Third Party Car Insurance?
Third party insurance is the absolute minimum legal requirement to drive your car on the road in the UK. It covers other people, their cars and property in the event of an accident which is deemed to be your fault.
Third party insurance can make financial sense when there is very little residual value in a car.
What is Third Party Fire and Theft Insurance?
The step up from the basic third party insurance cover (the legal minimum in the UK) is third party, fire and theft. This will insure your vehicle should it be stolen or fire-damaged.
Third party, fire and theft insurance still does not cover damage to your own vehicle resulting from an accident but can make financial sense if your car only has a low value.
What is Gap Insurance?
Gap insurance is specifically available to cover the difference between the market value of a car and the amount of outstanding finance on that vehicle. In some cases, if you have only placed a small deposit on a car, you might find as the car depreciates, the outstanding amount owed is actually more than the value of the vehicle itself.
So in the event of an accident or vehicle theft, the regular insurance policy will pay roughly what the car is worth but you will still have to settle the remaining debt with the finance company. Gap insurance therefore covers the finance part. Some leasing contracts will require you buy gap insurance.
What is Day Insurance?
Day insurance allows you to cover a vehicle for a short period (typically one to 28 days) rather than a whole year.
This might be to allow you to borrow a friend's car, perhaps while yours is in the garage, or cover a car you are interested in buying so you can take it out for a full test drive.
Like any insurance policy, you will have to provide full details including your driving history, the car and of course the period of cover required.
What is Business Car Insurance?
Most standard car insurance policies cover your vehicle for the commute to and from a regular place of work such as an office. However, if you travel to multiple locations as part of your job, visit customers or carry colleagues and work equipment, you may find yourself not covered by the basic policy.
Activities like these are considered to be on behalf of your business and will therefore need a 'business use' addition to the policy, usually at an extra cost.
As with any insurance policy, we recommend you read the policy document carefully to ensure your use of the vehicle complies with the terms set out.
thinking about buying your next vehicle?
search
It's never easy choosing your next car, a vehicle check can help you be confident you're making the right choice. We help take the stress out of making that key car buying decision by providing you with the critical information you need.
check
So which vehicle check is right for you? For your initial research the free Factsheet check is ideal. The Basic check is perfect for your shortlist and most importantly, before you buy, get a Comprehensive vehicle check to be completely car confident.
drive
We tell you important information such as if the car is recorded as being stolen, written off, has a loan outstanding on it, and much more. All based on the latest information we've received from trusted sources like the Police, DVLA, MIAFTR and finance firms.