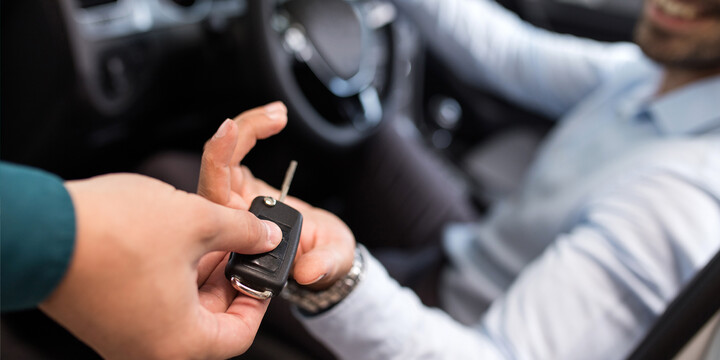 best time to buy a used car
best time to buy a used car
There are many factors that contribute to the price of a used car. The history, financial status, or condition all play a big part in determining how much a seller will charge for it - but there are other less obvious things that will affect pricing too. The time of year you choose to buy your car can also have a massive influence on the price and this guide will explain why that is and how to make the most of these fluctuations.
What is the best month to buy a used car?
In general, people think the best months to buy a used car are either at the end of a financial quarter or in July and August before the registration plate change that occurs on September 1st. This is not always the case, however, because more and more people are assuming sellers want to shift stock during this time, the sellers themselves may actually not reduce their prices.
It's a good idea to check prices for used cars at the end of each financial quarter (March, June, September, and December). This is because sellers may reduce the price of their vehicles in order to hit quarterly sales targets. Even if the price is not reduced, they may have offers on finance packages or other benefits in order to convince you to buy.
The style of car you wish to buy might also be cheaper at different points in the year. For example, convertibles will be more expensive to buy in the summer when the demand for them is high, whereas you might pay less during the colder months of autumn and winter. Similarly, demand for four-wheel-drives is higher in the colder months due to the changes in weather, so shop for one during the summer.
What time of year do car prices drop?
There are typically more used cars sold in spring and summer, which may mean they are eager to increase sales in the winter due to a larger inventory or lack of profit. Trends in the new car industry can also influence used car prices; new cars released on to the market with attractive finance offers might encourage increased sales. This means that used car dealers may double down and start offering their inventory at a reduced price.
What is the slowest month for car sales?
December is usually the slowest month for used car sales because there are very few people looking to part with such a large amount of money so close to Christmas. Of course, the same could be said about January, but with salespeople looking to meet a yearly quota, you might find that there are cheaper options at the end of a year rather than the beginning of the next.
How long does it take to buy a used car from a dealer?
Buying a used car can vary in terms of the simplicity and speed of the process. You might find the perfect vehicle online only to realise it has issues when you come to see it in person. This is why a vehicle history check can be an important element of the buying process.
All in all, you can expect a process of at least a couple of hours. This will include getting as much information as you can from the seller, a test drive to check how the car drives, and the process of exchanging money. One of the benefits of buying used over new is the ability to drive away the same day.
Will used car prices go down in 2020?
2020 has been an eventful year thus far, so predicting the price trends of used car sales is tough. There are a couple of things that may occur to influence prices in light of COVID-19's effect on the economy:
Prices may go up due to a slowdown in the production of new cars. With so many stages of the supply chain hit by coronavirus lockdown measures, new cars are not being produced as rapidly, if at all. This may, therefore, encourage used car sellers to up their prices in anticipation of buyers simply having to opt for used rather than new vehicles.
Prices may decrease due to a lack of sales during the lockdown period. With the buying of a used car classed as non-essential, smaller dealers may want to liquidate assets quickly due to the financial pressure COVID-19 has created. They might also choose to reduce prices in order to meet sales targets when the lockdown has been lifted.
The time of year may not seem like something that would influence used car prices so intensely, but as we have demonstrated, there are several seasonal factors to consider when you look to buy a used car. Be mindful of these factors when you start your search and you may be able to save a considerable amount.
thinking about buying your next vehicle?
search
It's never easy choosing your next car, a vehicle check can help you be confident you're making the right choice. We help take the stress out of making that key car buying decision by providing you with the critical information you need.
check
So which vehicle check is right for you? For your initial research the free Factsheet check is ideal. The Basic check is perfect for your shortlist and most importantly, before you buy, get a Comprehensive vehicle check to be completely car confident.
drive
We tell you important information such as if the car is recorded as being stolen, written off, has a loan outstanding on it, and much more. All based on the latest information we've received from trusted sources like the Police, DVLA, MIAFTR and finance firms.