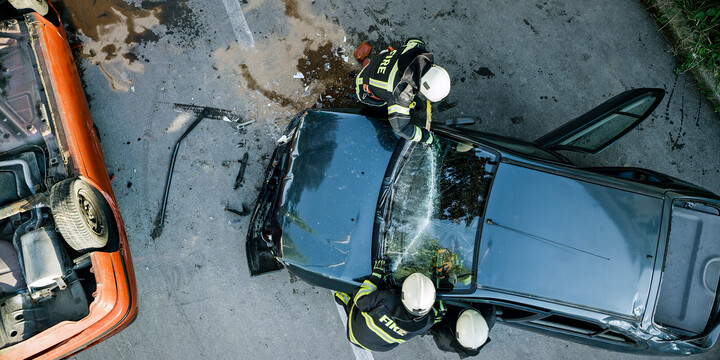 Car Accident Check
When you're looking for your next car, you need to know everything about it - including whether or not it has been in an accident before.
Although some drivers choose not to declare it when the car has been damaged, if there is a log of it, we'll find it and share it with you.
Why You Need to Know About Your Car's Accident History
If the car you want to buy has previously been in an accident, there may be long-standing damage that could rear its head at any time. Without prior knowledge of the damage, you are taking a huge risk every time you drive it.
Unfortunately, some drivers do not declare it if they've been in an accident, and many insurance companies will choose to repair minor damage without recording the car as having been in an accident at all.
With a car accident check, you will know if your car has been damaged enough to have been written off by ascertaining the category it sits in:
Category A - Scrap
This means the car has been damaged beyond repair and the car and its parts should not be used on the roads again.

Category B - Break
This means extensive damage has occurred to the point where the shell of the must be crushed, but there may be other usable parts left.

Category S - Structural Damage
This category refers to cars that can be repaired, with the costs expected to exceed the value of the vehicle itself.

Category N - No Structural Damage
The final category refers to cars that will be expensive to repair, but it is legally allowed to go back on the road once these repairs have been completed.
What Our Car Accident Check Will Tell You
When you get a car accident check with mycarcheck, you're getting data from a number of highly reputable sources, including the Police, the DVLA, and the DVS, so you can be sure of the information you're getting.
Although it's not 100% fool proof (some drivers don't declare accidents, and it will only be recorded if the insurer logs it as a write off), you'll get whatever data is out there. A good example of why this kind of check can be vital is that private sellers are under no obligation to tell you about previous damage. Only a vehicle check will be able to put all the available data in front of you so you can make an informed decision, and avoid being sold a lemon.
Why Get a Car Accident Check with mycarcheck?
mycarcheck has been providing high quality, high detail checks for over a decade. With millions of cars on our database and close relationships with data providers. With three different types of check available, including one that is absolutely free, you'll get clarity and confidence when buying your next car.